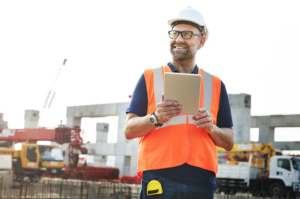 Air Environment is set to unveil an innovative new app to streamline the collection of odour data in the field, as well as simplifying and speeding up data analysis and reporting.
A beta version of the new software will be on display at the Air Environment stand at the upcoming conference of the Clean Air Society of Australia and New Zealand, to be held in Brisbane, Australia from 15 – 18 October 2017.
"The aim is to make data collection easier and more accurate," says Senior Air Quality Consultant and Lead Programmer on the project, Ella Castillo.
"We want to be able to retrieve the data collected in the field and compare it to data collected during previous surveys, and analyse it on the go, so that decisions can be made as conditions change. Then when you're back in the office and you have to generate a report, it's all there for you in a standard format and you have the tools and presentation methods at your fingertips."
Ella continues: "The app is very flexible and will provide for a lot of data collection. But that's not all because then you have to analyse and present all of this data, which can be very time consuming and costly for the client. But we are managing to streamline all of this, while keeping it scientifically rigorous."
Visit the conference website to find out more, pop by Air Environment's stand (number 22), or contact Ella and the team here.