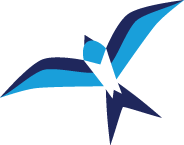 Air Environment has launched a new website, full of great resources and news about air quality science and innovation.
As part of our dedication to innovation and research, we have scrapped our old site and commissioned a beautiful new one, with a whole section dedicated to useful links about air quality, and a news area highlighting the latest in relevant science.
If you need to find anything out about odour science, dispersion modelling, meteorology, emissions monitoring or more, check out our resources page.
While you're here have a look at our cool new bird logo that we feel better reflects the company's ethos of agility and responsiveness. And don't forget to check out our latest news and blogs, case studies and services pages and let us know what you think – we always appreciate feedback. You can contact us on the website, or on social media via Facebook, Twitter, or LinkedIn.
We hope you like the new site and feel free to share anything you find useful with your networks.
Thanks to the guys at Talltree communications agency for helping us build this great new resource.