How big are your environmental risks?
By Andrew Balch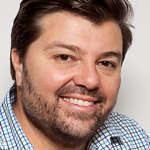 Every business has the best intentions to be good corporate, social and environmental community members. But in reality, timeframes, budgets and a risk-taking attitude to regulatory compliance mean that many do not live up to that promise. This article is part of an expert series by Andrew Balch on avoiding the pitfalls that commonly befall businesses that fail to effectively manage their environmental responsibilities.
When complaints start rolling in
Over time the business operates as it always has, not knowing that anything has changed or that its activities are affecting anyone. One day a complaint from the local community comes in, followed by another and another. Then the environmental regulator calls, and they arrive on your doorstep – usually unannounced.
One thing leads to another and normally there is a lot of denial from the business regarding the cause of the pollution impact. The community starts a Facebook page and a website. They are counting trucks entering and leaving the site, taking photos of emission sources and posting them with uninformed but negative comments online. Everything spirals out of control. The community is highly sensitised.
Then comes the kicker . . .
Now the regulator is on your doorstep
 The environmental regulator fines the business, or even worse, issues a notice to conduct an environmental evaluation. This triggers an expensive air quality or odour impact assessment to evaluate the impact, determine the cause(s) and develop a mitigation strategy.
Finally, there is the requirement to monitor air emissions and their impact – which is something the business should have been doing since the beginning. But now there is no historic data from the years of operation to compare impacts with.
Winning favour back
Once you have the local community against your business it is very difficult to win them back, so becoming a pariah in the local community is not a good position to be in.
What I often hear from a community enraged by air pollution impacts, commonly odour or dust emissions, is that they want to understand the business's activities, its processes, its management systems and its mitigation strategies. The community don't need all of these details, rather they need to know that your operators are aware of them and their issues, and that you are consistent in taking steps to improve the situation.
But don't keep them in the dark and ignore them. That is a certain way to get them offside.
Proactive management
 An even better way to manage the community is to not let it get to the stage where complaints are made. People will generally live with a lot of problems and are not likely to complain until the situation has reached a critical point. By the time they first complain they are usually fed up and have reached their limit. At this point it's too late and it's difficult to get them back onside.
By routinely monitoring your impact to air quality you can identify potential issues before they impact the community and cause your business to breach its environmental obligations.
But effective monitoring can only occur when the instruments collecting this data are well maintained and calibrated to ensure that they provide accurate results. And monitoring data can help you most if you review it regularly.
It will show you trends. It will help you to identify and head off potential issues before or as they occur. In the event of an air pollution incident you can then demonstrate to the regulator and community that you have been proactive in managing your environmental impacts.
Routine monitoring informs the continual improvement process within your business, which can assist with process efficiency and cost savings.
Proactive cost savings
Build the cost of ongoing environmental monitoring into your business model to avoid shocks to the bottom line when problems arise.
When environmental problems occur and the regulator gets involved, the situation turns judicial and lawyers are called in. That's when the expenses really start to soar.
Always remember, you can't manage what you don't measure.
See other articles in the Mitigating Environmental Risks series:
1: The Planning and Approvals Process | 2: Ongoing Emissions Management